Best rally race places around the world
Rally is about controlling a vehicle to such an extent that no turn is dangerous. It is just about the speed, velocity, and angle. This is what every rally lover knows. It's all about the calculations. One wrong turn of the wheel, and you could be looking at major damages to the car (if not yourself). Hence, infrastructure and surroundings are the two most important factors when picking out the best places in the world to test drive.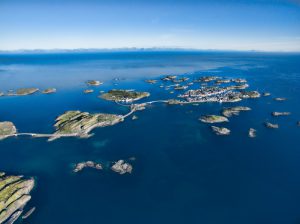 Beautiful landscape in Norway
Norway is one of the best, for sure – if it was not for the prices. Their gorgeous, perfectly paved roads are crisscrossing the fiords and unique landscape, but get off any main road and you will find gravel. Gravel, going through the forest towards the most unimaginable scenery you could dream of. The Norwegian landscape is very varied, hence, you get to practice all different sets of skills necessary to become a successful rally driver. Some of the best rally drivers in the world are from Norway, and they all praise their country for building great infrastructure into the natural surroundings. Petter Solberg is one of the living legends from Norway, and two Norwegian drivers are chasing the first place in the WRC at the moment with Mads Ostberg and Andreas Mikkelsen in second and third place among the drivers total standings.
England – safe rally environment
If you want to practice in a safe, controlled environment, then England should be the number one choice for rally lovers. A bunch of race circuits are spread around the country, and around the whole of United Kingdom as well. Circuits are the best place to start off, and learn how to control your car on a much deeper scale. Feel every turn and know exactly when to shift gears, when to brake and when to slide.
Argentina – a rally favourite
Argentina is another favourite among rally drivers, but there have been some concerns in regards to safety when major competitions and international races have been held. With high mountains and low valleys, Argentina is a great place to practice on altitude changes and angles. It is not, however, recommended to go there when Rally Argentina is on – some people get so close to the action that they are putting both themselves and others in danger. If a driver loses focus for a second, he could send the car flying into a crowd. This is why safety should be on the top list of the local authorities in Argentina for the moment.